Company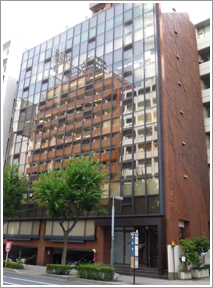 Taka Enterprise Ltd.
Establishment: July 24th, 2003

Corporate Address
903 Dai-san Umemura Bldg.
3-9-3 Nishi-shinjuku, Shinjuku-ku, Tokyo, Japan
TEL: 03-6300-7969
FAX: 03-4496-4833


Executives and Advisors
Chief Executive Officer: Seiji Takashita



Capital
4,000,000 yen

Banks
Sumitomo Mitsui Banking Corporation, Bank of Tokyo-Mitsubishi UFJ, Sony Bank Inc.

Businesses
Provision of information using the Internet
 Planning, development and sales of computer systems and maintenance-related business

Number of Client Companies
Approximately 10,000 (As of February )

Affiliated Organizations
JPRS(Japan Registry Service)
 

15 Minutes walk from Shinjuku Station South Exit
7 Minutes walk from Keio Shinsen Hatsudai Station

大きな地図で見る

Today's society is characterized by marked increases in inter-elemental relationships in all kinds of fields such as spheres of social, cultural and economic activities in different regions around the world, creating a global society that is formed by international interdependent relationships. The development of this process of globalization is spurring the growth of social infrastructures that enable even small organizations and individuals to engage in activities that extend beyond national borders, resulting a situation where globalization, no longer the domain only of massive multinational corporations, has become a process that is increasing the number of opportunities for small to medium enterprises as well as individuals to engage in activities on a global scale. The age of real globalization has truly arrived.

Against this background, the worldwide spread of the Internet has led to the ongoing emergence of global-scale information networks and markets, promoting advances in "globalization" through economy on an economic-systems and logistics scale, resulting in the realization of a social economy that allows freedom of movement of information and capital. In this way, corporate activities that make effective use of information as a management resource in addition to conventional physical management resources facilitate business expansion and marketing activities that extend beyond national borders.

As a result of these developments, time-related problems arising from spatial distances are on the decrease and this means that events throughout society such as our decision-making and actions fly around the globe instantaneously thanks to the development of information communication technologies. Not only has this increased opportunities for interaction with different cultures, but it has also accelerated the speed and expanded the range of the dissemination of information, so that the effects of waves of all kinds of information are felt simultaneously in regions across the globe.

Because business expansion via the Internet does not depend on physical corporate locations, it is becoming easier for businesses to realize organizational actions and corporate strategies that can be rationally viewed as having the potential for widespread, international expansion of business beyond the scope of their respective resident countries.

Taka Enterprise Ltd. develops businesses and services that link Japan with the world using new "global" social systems such as the Internet. With the aim of creating a rich global economy by "forming ties between Japan and the world and contributing to the development of a healthy global society", all our employees work in concert to achieve continuing growth as a company of excellence in the midst of global society with "creating ties between Japan and the world through the fostering of human resources and the development of technologies" as our slogan.
Categories